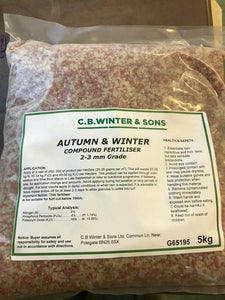 Important: This fertiliser is not suitable for turf cut below 10mm.
This 2-3mm grade compound fertiliser can be applied through main season any time from March to late September, or refer to nutritional programme, if following one, for application timings and amounts. 

Avoid applying during hot weather or long periods of drought. For best results apply in damp conditions or when rain is expected. It is advisable to leave mower boxes off for at least 2-3 days to allow granules to settle into the turf.