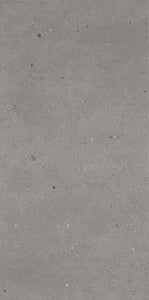 Fjord Grey is a versatile and elegant porcelain paving range. 
An elegant paving tile that will give a natural feel to your outdoor space. 
All of our porcelain is non-slip and virtually non-porous. Porcelain paving is very hardy and does not degrade from sun or rain exposure in the way that many natural surfaces do.
Our porcelain is recommended for exterior patio use as well as for interior stone flooring. Tiles come in 20mm, making them ideal for those who want to create a seamless indoor to outdoor space. 

Laying instructions
We recommend a gap of at least 2mm
Due to the possible variations between batches on porcelain paving, we recommend mixing the stone when laying from multiple pack orders.
Available Sizes (mm)
1200x600mm x 20mm
All slabs kept in stock are approximately 20mm thick.
All prices include vat and are per square meter. 

Delivery Information
Standard 3-5 working day delivery, depending on the size of your order. The delivery charge will be calculated once your order has been finalised.