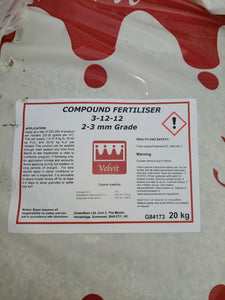 General-purpose fertiliser for use on all planted areas.
Compound fertiliser can be used on any planted or lawned area of your garden and is available in 2kg, 5kg and 20kg bags.

The fertiliser can be applied throughout the growing season to boost appearance, flowering, and fruit and vegetable crops. It is also an ideal treatment for topsoil before sowing grass seed or laying turf. Alternatively you can purchase our nutrient-rich top-soil to use as a foundation for your new turf or grass seed.