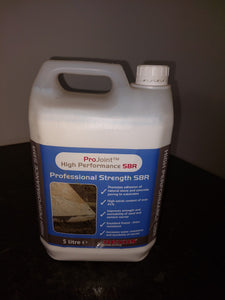 ProJoint High Performance SBR is an APEO-free, water-based emulsion of a modified styrene-butadiene polymer.
Designed for use to improve the performance of sand and cement mixes and also for priming surfaces to promote adhesion.  It has non-foaming properties which controls the density of the mortar and results in a significant increase in compressive, tensile and flexural strength.
Please note that SBR is not recommended for use as a primer for porcelain paving.  For this application use ProJoint Porcelain Primer.