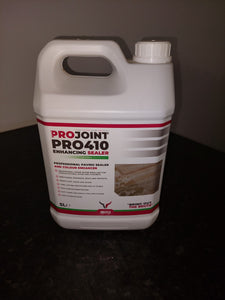 ProJoint PRO 410 Enhancing Sealer is a high quality, solvent based surface sealer which has a matt finish and can be applied to all types of natural stone.
It impregnates the stone and protects surfaces from water penetration, staining and the effects of natural weathering whilst remaining breathable.
ProJoint PRO 410 Enhancing Sealer enhances the natural colours within the stone but does not change the texture of the surface and can be used on virtually all porous surfaces, particularly high quality natural stone.
Suitable for outdoor and indoor use.