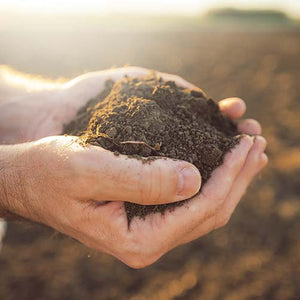 Our premium soil is Grade-A quality, environmentally friendly, fertile and multi-purpose.
Uniquely cultivated and blended by C.B. Winter & Sons, our soil is a sandy loam combined with a green compost soil conditioner and enhancer (peat-free). It is an ideal planting and landscaping soil, free-flowing and easy to spread. The soil provides a nutritious and level surface for turfing and other planting, giving your growing garden a good-quality top soil foundation for strong establishment and healthy early development.

We deliver our soil to you loose on our tipper lorries, or in bulk bags using our grab and forklift lorries.